Reading list
Some days I dream of slipping off to a Reiho den on Mt Kurama again… or finding a quiet spot to just sit and immerse myself in my favourite Reiki books… Bliss!
When you look online or in a book shop, there are So Many Reiki books out there… but which do you choose?
Which ones will help you grow and understand Reiki more?
After reading "Light on the Origins of Reiki" by Tadao Yamaguchi in 2009, I left behind the new age style of Western Reiki I'd previously learnt and became a Jikiden Reiki practitioner… Almost within weeks of reading this!
The purity and simplicity of the original Reiki techniques, along with the credibility and clarity of the teachings passed down to and on by the Yamaguchi family, have truly transformed my life for the better… which led to me wanting to pass all this on to you... In 2011 I began teaching traditional Japanese Reiki after further training with Tadao Yamaguchi, head of the Institute.
Here are some of my favourites, filled with amazing facts and accurate historical background. Have you noticed how we see new things each time we re-read a book?
Books are great for deepening our understanding, but they can't make you into a practitioner... that only happens in person, teacher to student... just as in the days of the founder Mikao Usui.
Anyone can join Jikiden Reiki Course… Then you will receive Reiju and feel Reiki flow through your hands…
Light on the Origins of REIKI
A Handbook for Practicing the Original Reiki of Usui and Hayashi
Tadao Yamaguchi
ISBN: 9780914955658
Kindle version available
This Is REIKI
Transformation of Body, Mind and Soul from the Origins to the Practice
Frank Arjava Petter
ISBN: 9780940985018
Kindle version available
One with Reiki
Love, Devotion and Being Present
Frank Arjava Petter
ISBN: 9798559320984
Kindle version available
Reiki in Clinical Practice
A science-based guide
Ann Baldwin
ISBN: 9781912085361
Kindle version available
The Hayashi Reiki Manual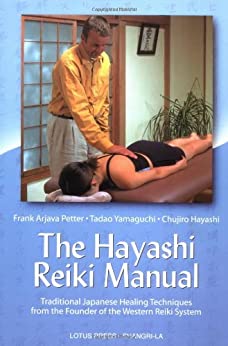 Traditional Japanese Healing Techniques from the Founder of the Western Reiki System
Frank Arjava Petter, Tadao Yamaguchi,
Chujiro Hayashi
ISBN: 9780914955757
Kindle version available
Women in Reiki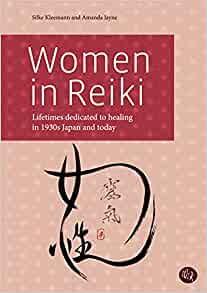 Lifetimes dedicated to healing in 1930s Japan and today
Silke Kleeman, Amanda Jayne
ISBN: 9783754307533
Kindle version available
The Essence of SHINTO
Japan's Spiritual Heart
Motohisa Yamakage
ISBN: 9784770030443